Please contact us to have your advert listed (it's free!)

The advertisements on this site are free but if you feel that you have benefitted, please consider donating towards the upkeep of the site here




Full Working Bred Setter
Erinvale Irish and Ensay Gordon Setters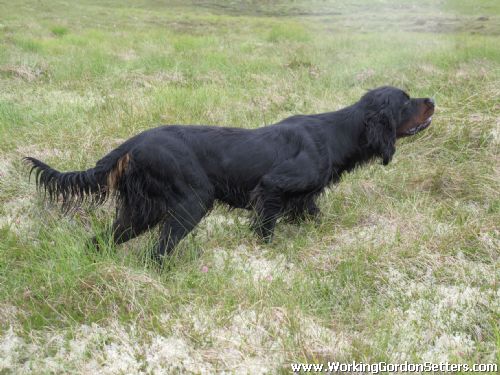 Irish and Gordon Setters trained to field trial standard occasionally available, suitable for trials or shooting.

Sometimes pups available.

Please contact Penny or Billy Darragh for more information using the box below.






Trained Setters Wanted

Strathmore Estate in Caithness owned by Lord Thurso are looking to buy ideally a pair of working setters or even a single dog/bitch, ready to use this coming season.

If you can help, please contact
Gordon Warren with more information, using the contact box below.





Wanted English Setter Female

Our dog Hector was bred from a line of proven working dogs he is well natured around people and a biddable worker with loads of stamina. We do not compete in trials but he is very dependable finding grouse on low density upland moorland although this dog was a late starter not really proving himself on wild game until he was 3 years old.

• tri colour white black and brown

• fully KC registered

• working dog very steady to the point
specifically on red and black grouse
but will point woodcock and snipe

• 10 years old and last of the
Altnaharra line

• eyes and hips are excellent

• up to speed with all inoculations


We very much would like to find him a suitable bitch to carry on this fantastic renowned strain of Highland dogs.

Would take pick of the litter for stud.

If you can help, please contact the owner Marcus Munro, using the contact box below.